3D generalist, software engineer, graphic designer, and technical artist with a ton of experience building, modeling, and coding for Virtual Reality. I work in Maya, Blender, Substance, Unity, Unreal, and too many other tools to list. Former lead artist and graphics programmer at BraincaveXR. Sample my work below, and then click through to learn more.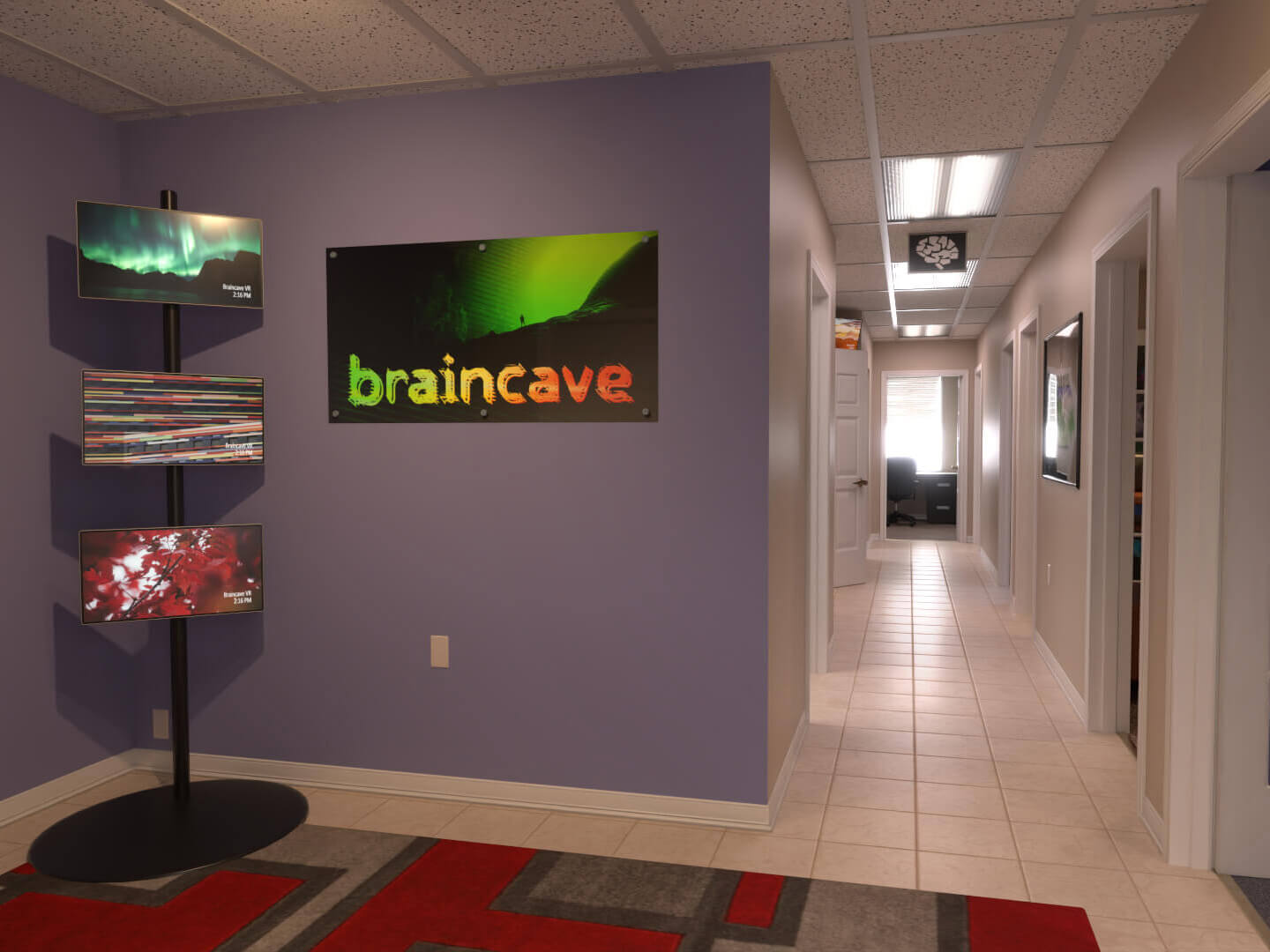 Braincave HQ
One of my first projects with the Braincave team was a meticulous digital twin of our office. It went through several revisions, and the final release is one of Braincave's flagship environments. First built using Blender and Photoshop, the iteration shown here was later revisited using Maya and Adobe's Substance Suite.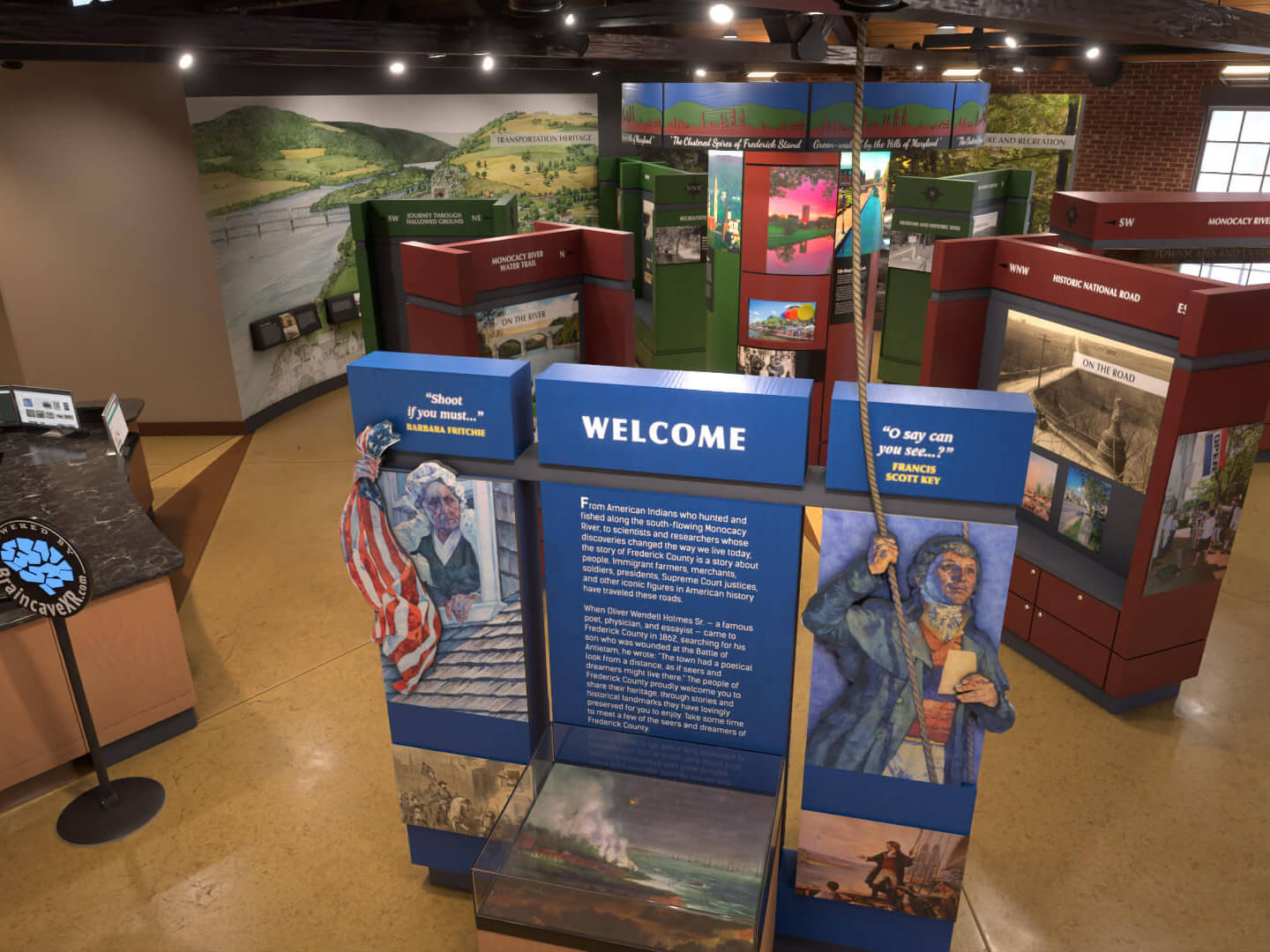 Frederick County Visitor Center
Another digital twin, this time of the real-life Frederick, MD Visitor Center. The Braincave team was hired to create a virtual demo for the center to use for an anniversary celebration at the height of the Covid-19 pandemic. I built this space using Autodesk Maya and Adobe's Substance Suite.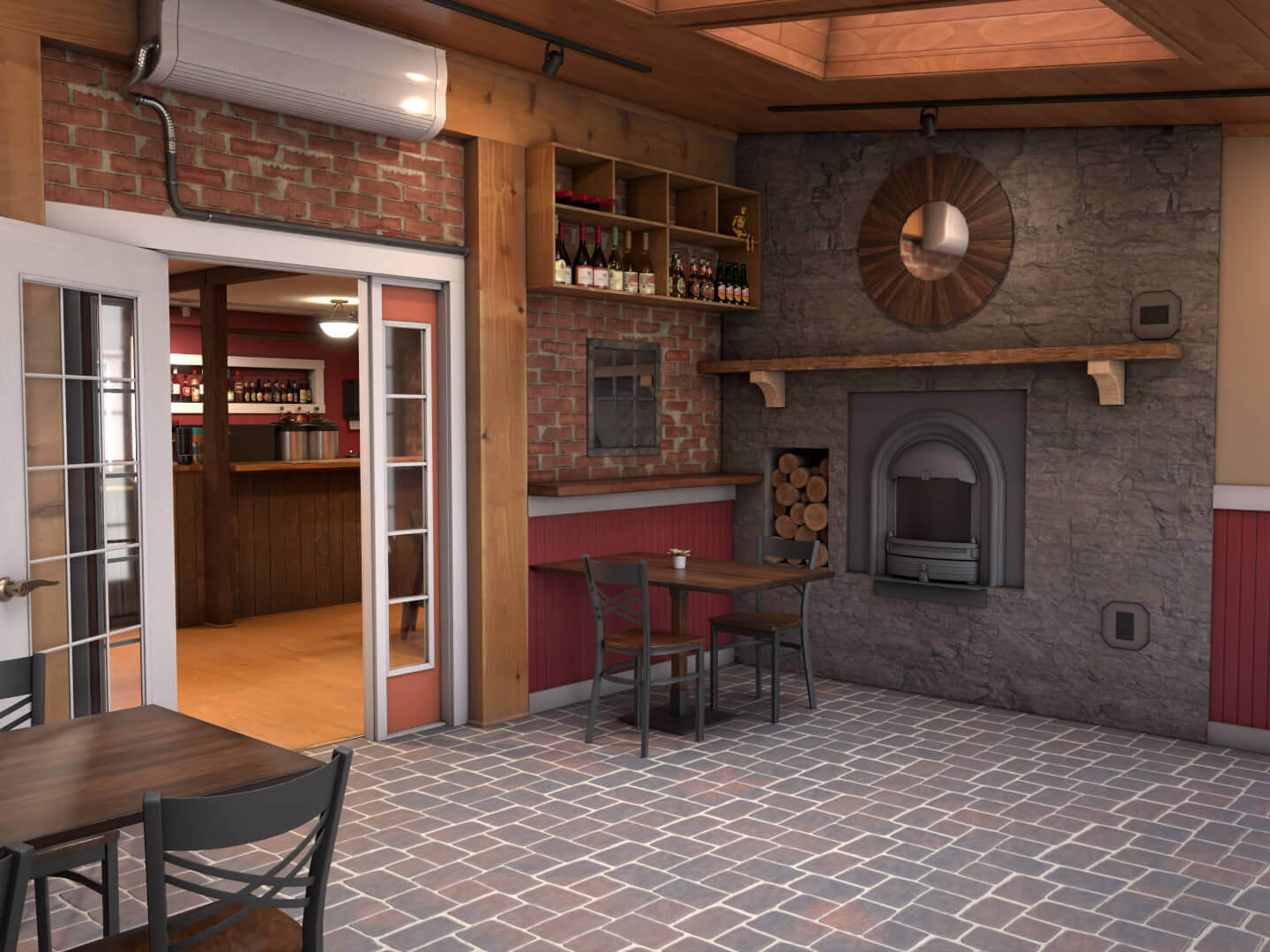 The Nook
This project recreates the now-closed Nook (née Brick Ridge), a beloved restaurant tucked away in Mt. Airy, Maryland. You can't dine here anymore, but you can experience the warm atmosphere and imagine what could have been via Braincave's online VR portal.